The punch is a core technique in martial arts. It is also one most ineffective and misunderstood techniques particularly in internal martial systems. . .
The standing and extended based fists are well known in Japanese systems.
The Fists, back fist and body pushing fists are in Tai Chi boxing.

--The Splitting,Drilling, Crushing, Pounding Crossing fists are fundamental to Hsing-I Boxing forms.
Their use is mirrored by the Transformations of the Metal, Water, Wood, Earth & Fire of early Chinese Cosmological & Medical systems.
One can easily see how an eager beginner makes the mistake of exerting too much physical force too early in the most commonplace punch while starting the technique out of phase,
the action and direction of each punch has to be understood and experienced.... effectiveness can be developed...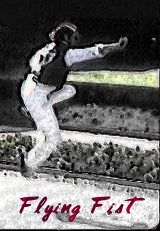 Fist Techniques Traditionally Create Unity ?
However because the punch is the natural response of the fight and flight mechanisms it is subject to emotional difficulties...
perhaps the most unwarranted outcome of a forceful punching is the sense of power conferred to the novice,
Ego disturbs the empty mind,,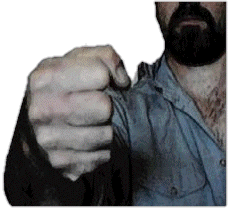 the punch comes from the senses, like the push, it maintains health and clears the mind
to rest the spirit,
Mental Technique
One must be calmly energetic concentrating within. Encourage the balance of muscle, sinew, blood and inner strength. These energetic and physical techniques/principles are difficult to master in their entirety. To succeed one must learn to become an dynamic expression of Yin and Yang in developing both sensitive acceptance (Yin) within expressive action(Yang). In summation - one's form should extend and contract, be firm and light. Expression should be playful not habituated. Be integrated but at ease. In a sense the mind is mentally focussed but perceptually loose.
The form and expression of Chi should be focused by will and Chi must flow effectively without interruption!